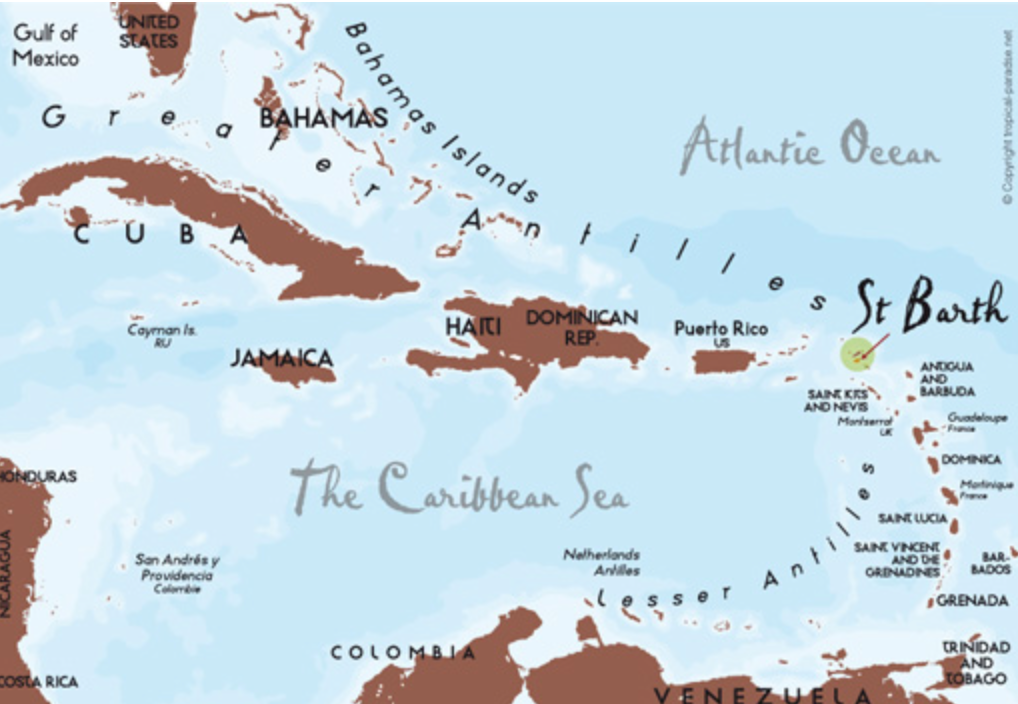 Amanda's Saint Barts Cheat Sheet 2022
Amanda's Saint Barts Cheat Sheet 2022. Here are a few helpful hotel ,shopping and dinning tips for my favorite island in the world !
   Eden Rock Hotel -Plage de St. Jean, 97133 Saint Barth, French West Indies  Tel: +590 590 27 64 64
Amanda's Saint Barts Cheat Sheet 2017 -Had a few minutes and thought I'd shoot my thoughts on dinning, hotels, villas and shopping. Lets get lost St Barths !!! 
Amanda's Saint Barts Cheat Sheet 2022 -Before I do the restaurants I just want to point out that Gustavo is the town and is on the harbor, but there are other little villages St. Jean (so to speak) that are identified in name by the beach in which they are located.  Take a few minutes to pull up a map of the island you'll notice that the beaches are spaced out around the island as they are separated by rock outcrops.
This is the center for the chic and sophisticated, the quaint island of St. Barthélemy, affectionately called St. Barth, has risen to fame as one of the Caribbean's ritziest resort destinations. From  their exclusive hotel accommodations and premiere shopping, to sparkling turquoise waters and rugged, sand coastlines, the beauty and appeal of this tiny island pleases every jet-set, socialite, adventurer, and naturist from around the world.
The real allure of St. Barth's is its charm, natural beauty, serenity. French flavor has never been compromised despite the island's growing international celebrity. With a sophisticated and laid -back approach to relaxation, guests can languorously lounge on one of the 22 pristine white sand beaches, explore the outdoors with scuba diving or windsurfing, muse through boutiques of couture fashion, sample sensational wine at sunset, and enjoy an elegant evening of dining and dancing. The main port of Gustavia features most of the French restaurants and nightlife, where luxury yachts and ships can drop off their elegant cruisers for a night out on the town. Simply stated St. Barts has something for everyone.
Amanda's Saint Barts Cheat Sheet 2022
    Amanda's Saint Barts Cheat Sheet 2022 Tips 
How To Get to St Barts Island
St. Barts is a small island just under 10 sq/miles, located 22 miles southeast of St. Martin, and 150 miles east of Puerto Rico. With a good itinerary the trip to St Barts is not difficult. The St. Barts airport can only accommodate smaller planes with capacities around 20 passengers. Commercial jets require a longer runway and cannot land on St Barts.
Getting to St Barts requires at least one connection. You you will first have to get to one of the connecting airports.
To St Barths Via St Maarten Airport (SXM)
Getting to St Barts via St Maarten is the most common way to get to St Barts.
Fly to St Maarten (Princess Juliana International Airport) and then take a short 10 minute shuttle flight to St Barts.
St Maarten Airport (SXM) has daily flights to/from Atlanta, Charlotte, Chicago, New York, Miami, Philadelphia, Paris, San Juan, Toronto, Washington (Dulles), (many more check your local airport for service to SXM)
St Barts serviced to/from St Maarten by:
SHOP AMLA TRAVEL TIPS – Getting To St Barts.. Travel Tips and Advice
Go VIP Make travelling easier !  Book prior to trip online or via Win-Air (SHOP AMLA FAVORITE ) or your luxury locations can help set up.
The main goal of Easyway Vip is to insure you the fastest and easiest transfer possible in the Caribbean airports by offering a complete range of services which will considerably reduce your connecting time and the hassle of your travels.
Our teams in St. Martin, St. Barthelemy, Antigua and on other Caribbean islands will be pleased to welcome you at your arrival and to guide you to you connecting flight in the blink of an eye.
Forget about all the constraints related to travels such as waiting at the customs formalities clearance, the weight of your luggage, the lines at the check-in counters…
BEST TIP EVER- EASYWAY VIP-SBH agents will be there for you to provide a personalized support in order to avoid all of these long and strenuous steps.
Whatever connecting flight, EASYWAY-SBH is a guarantee of time reduction at airports. In addition, we offer also a luggage delivery service and organize transport of passengers to your hotel or villa with a private driver or a taxi.
The day of your departure, the EASYWAY-SBH team will pick up your luggage wherever you are staying and will check them in in advance at the airline counters.
This will enable you to show up at the airport only 30 minutes before take-off, the sufficient time for us to hand you all of your travelling documents and to escort you to your plane or helicopter.
DRIVING MS. LAZY ST. BARTHS ! St.Barths Car Rental  
May we suggest Oscar's Car Rental – Amazing service locally and owned.
Want to discover St. Barth at your leisure, explore the island, visit all the different beaches, and eat out at restaurants. It's not always easy with St. Barth's narrow roads, steep hills, no public transportation & only 30 taxis for the entire island. Taxi's are great at night but they are slow moving and crazy expensive.
You absolutely have to rent a car! At Oscar they do more than just that, so you will have the very best vacation possible. Total white- glove service !
What can Oscar do for you during your vacation  ?
Oscar has chosen cars specifically adapted to St. Barth.
We have selected 4 different models perfectly suited for driving in St. Barth.
• the Hyundai i10 for those who think a car is solely a way of getting from one place to another
• the Fiat 500 Convertible for those who also want some style & more enjoyable driving
• the Mini Cooper Cabrio and more powerful Cooper S
• the  Daihatsu Terios, the small 4-wheel drive adventurer
Oscar  St Barth's brings you calm & ease…
• car will be delivered when & where you arrive on the island,
• 24/7 roadside assistance,
• infant seats are yours at no extra cost.
Most of the road signs showing your turns will have the beach name, but if there's a hotel/restaurant located there as well then they'll most often be on the sign also. PEOPLE DRIVE CRAZY !
The community of Saline is technically not on the beach, but is located on the banks of the old salt mines that are now just ponds
The biggest grocery store is in the back of the shopping center directly across the street from the airport.    Maya's To Go which is basically an Dean & Deluca type place.  Very good.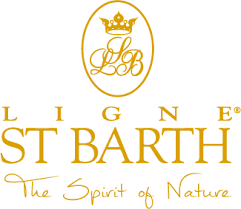 The pharmacies on the island are really wonderful and the pharmacists are extremely helpful in the event you have an issue.  I love the one in St. Jean.
Upon Arrival – Pull out your phone and take a video when you start  to land…. it's special.   You will not hit the Fiat that his parked on the traffic circle with landing gear!! They drive very fast so try to get a Moke a Brigitte Bardot jeep or a sleepy mini !
Restaurants St. Barts 
-On The Rocks (Eden Roc Hotel)…. it's our favorite. Killer views and fantastic food atmosphere (dinner only).
For beachside lunch at Eden Roc The Sand Bar is fantastic…fresh grilled seafood etc. I stay here and it is the best hotel on the island !  On The Rocks and Sand Bar are good shopping and lunch for those of you wanting to give it a try. Its the best I promise ! AMLA
–Le Gaaic.   W/O a doubt the finest pure French dining on the island.   It's at Le Toiny hotel and you'll dine poolside from high on the hill.   Service is incredible as is the food.   I think Tuesday nights are Fish Market night and all they will serve is whatever fish the chef picked out at the market.  It's a wonderful experience, but if you only get one trip then you might want to go on the night when you have the benefit of the full menu.
–JoJo Burger…. don't let the looks or location fool you this place has great food.   It's in Lorient next door to JoJo supermarket.    Killer burgers, club sandwiches and tuna burgers.   They also just do fresh grilled fish.
–Petit Colombe Bakery.  A Mills family favorite !  Incredible place for fresh pasteries, quiche and coffee.   I've only been to the one in Lorient.  "Having a beautiful French girl great you in the morning with Bonjour sure makes it hard to go back to the Donut joint in Texas ! ". – cousin Andrew Mills 
–Meat and Potatoes….Okay don't let the name or location fool you this place has incredible food.   It's about the beef and other meats, but it's incredible.  No views, but great atmosphere.  It's tucked into the woods in Saline by the salt lakes.
***Gone is our favorite chill spot –Do Brazil.  Check out new spot Shellona, this lovely location on Shell Beach (literally on the beach) which is right on the edge of Gustavia. They will provide you with beach chairs and umbrellas as long as you have lunch there. Food is delicious not to mention the view!
–The Hideway (in St. Jean).  This place by their own admission only has views of the parking lot, but we love to eat here.  The owners name is Andy (we have a menu) and they have very good food and the owners/waiters have a lot of personality.   Besides having fine dining they also are THE best open fired oven pizza you may ever eat.
–Le Repaire.  (in Gustavia across from the Ferry Dock).  Open air sidewalk restaurant with fantastic food and a lot of street/water activity to entertain you. I found this to probably be the best value on the island.
–Le Select…this is in the dead center of downtown Gustavia and is world famous for it's cheeseburger.   It's basically just a dive bar with tables outside, but is always full. Burgers are served on paper plates.
–Isle de France Hotel.  I assume the restaurant has it's own name, but I don't know what it is.  We've only been for lunch several times, but it's wonderful.  Beach and poolside with beautiful view of Flamand Beach (it's in Flamand).
–Le Sereno Hotel.  At Grand cul de Sac Beach. They have beautiful and breezy setting for lunch/dinner, but typically not a whole lot of atmosphere.  Food is great.
–Hotel Guanahani…Blue Indigo is their beachfront restaurant that is really good, but seems to have some oddball days when it's open so you'll need to check.   The Beach Bar here is fun place for a long lunch with your feet in the sand.  Great service.   Barthalmeo – Is their nighttime fine dining restaurant and it's fantastic and very French experience.  Food/wine is killer.
–The Butcherie (Butcher shop) is in St. Jean and is a great place to buy steaks to cook in.   The owner is a piece of work and has pictures of his prized French bulls behind the counter.  I bring this up because he does BBQ in his parking lot on Sat/Sun and it's very good.
–Tiano…in Hotel Christopher (Pointe Milou).  Beautiful outdoor setting w/ views back across to St. Jean.
–O'Corail…it's a beach side place for lunch on Grand cul de sac. Not fancy but great food.
Le Ti St. Barth…Is still a good time for groups (or Bagatelle) it's at Pointe Milou on the way to Hotel Christopher.   Everything is cooked on charcoal…they call it BBQ, but it's way more than that.  Not sure how they built it into the side of the hill. Warning if you have American kiddos'  they have a "fashion show/cabaret"some nights so you might want to clear out on that beforehand.  It's by no means a strip club, but the French view on things is a bit different so it could be a little risqué for the littles ones. Next to Hotel Christopher.
Of course Bagatelle in Gustiva and L'Isola….it's in Gustavia and was probably the most recommended restaurant try.  World class Italian.
Bonito—on the hillside looking over Gustavia and the harbor.  Also has amazing views perfect for race.
SOME LOCAL THINGS I LEARNED
-Nothing opens for lunch until 12 noon…if you go to dinner at 7 in the evening you'll likely be the only ones there at first.   People really don't start showing up until 8:30.
-Always call and make an reservation to be safe .  No matter how slow things seem to be they just seem to like knowing your coming.
-When you call always greet them first with good afternoon/good evening.   Apparently it kind of perturbs them just to get straight to the point and it also lets them know to speak to you in English.
-When you've finished your dinner you WILL have to ask for your bill.   It's just that they don't want you to feel in any way that you are being rushed with your dining.
ST BARTHS LOVE LIST
Bonita for the view of Gustavia Harbor
Kikki Moe and Tom's Juice for Deli and Pressed Juice Bakery and great coffee near Eden Rock, also ER has an amazing juice spot you must try !
Sunday / Calypso / Valentina / Wild on St Barts / Dolce / Deep Love  / Rock Shop -For frocks
Caviar Island
American Deli for amazing boat snacks
Christophe Fostikjan does my hair his salon ILUXE-ORGANIC SALON just up the hill from Eden Rock.
Shop AMLA *resort style* for your latest Saint Barts styles!
Here are some great places to shop in Saint Barts:
Amanda's Saint Barts Cheat Sheet shopping guide-This island is a duty free port, St. Barth has numerous shopping havens, and over 200 boutiques, for those coveting the latest designer creations. From beachwear to accessories, the incredible array of prestigious brands and shops on the island perfectly caters to the fashion and lifestyle of its sophisticated customer. In Gustavia, there are three main streets offering selections from Dior, Louis Vuitton, Bulgari, Hermes and Cartier, while La Vila Creole, Espace Neptune, and La Savane Commercial Center promise hours of shopping delights .
 Dolce Gabbana – Ask for Stefano Galli  e-mail –  stefano.galli@dolcegabbana.it 
Wild Side of St Barts – Great local spot beautiful things for ladies and gentleman .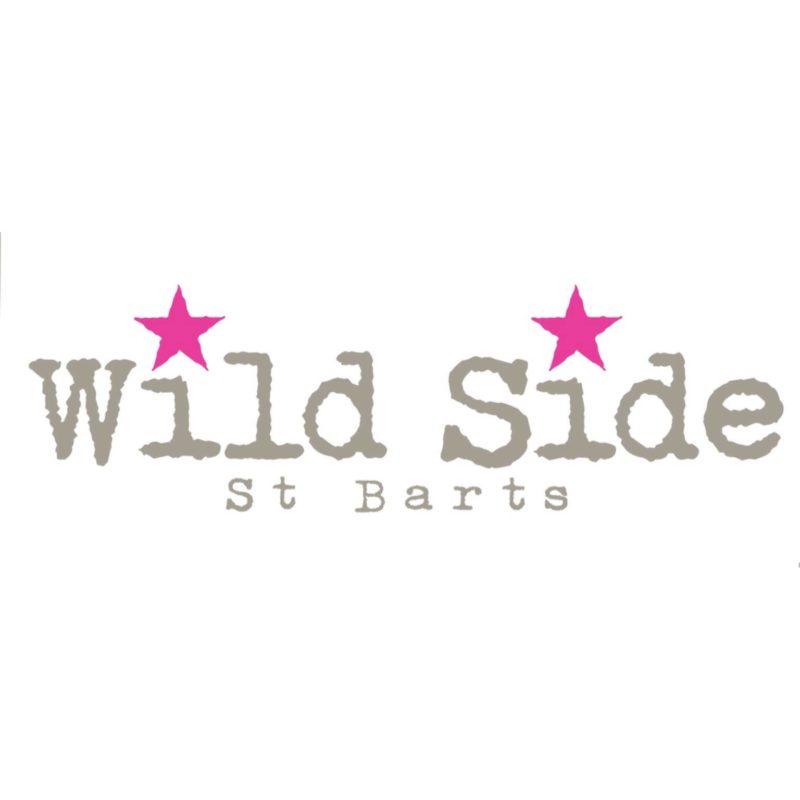 Vanita Rose
DEEP LOVE – Great local boutique for amazing one of a kind pieces.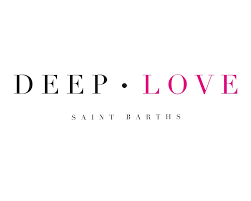 Hermes
Cartier
Choppard
Carr'e d or
Sunday
Chanel
Yume
Le Pasha St Barts
Ascony & Barts
Marina St Barts
Calypso          
Lolita Jaca
Blue Coast Matrine Alfare
Kiwi
Metis
Mia Zia
Amanda's Saint Barts Cheat Sheet- Take note ,Saint Barts is only sized at 8 square miles, the hills and terrain the island is teamed with the beaches, Lilliputian harbors and red-roofed bungalows that dot that coastline, promise a picturesque getaway and a unique travel locale for all of come to this Caribbean destination.
Nestled between Antigua and St. Thomas, St. Barth has become a popular yachting and sailing site for enthusiasts and tourists alike. Tiny planes jet daily to the little island, delivering renowned celebrities, VIP's, and the finest array of international jetsetters for a tranquil holiday.
Photos: Courtesy of Dolce & Gabbana, © MorelliBrothers, © Massimo Listri and © Sandra Bauknecht, Eden Rock, Nikki Beach and my local crew..