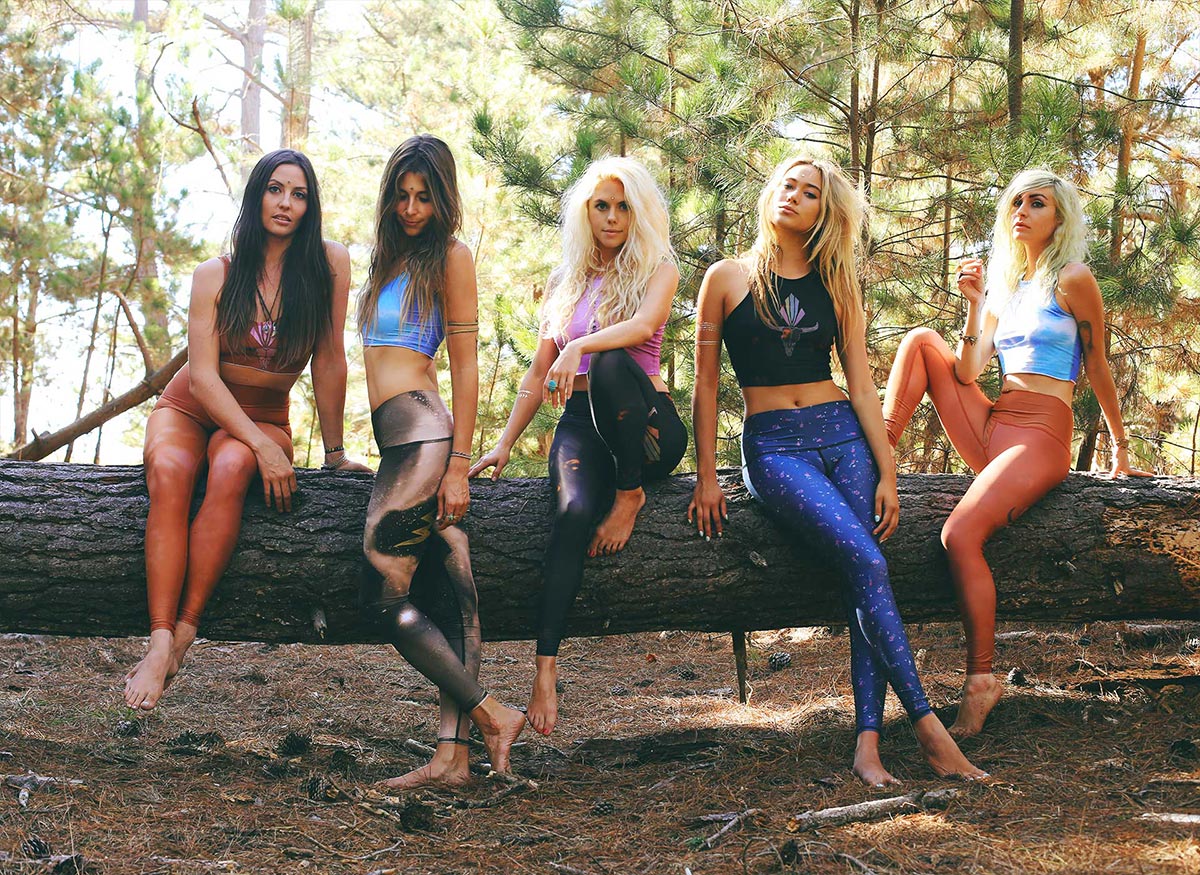 Shop Teeki Yoga at AMLA
Teeki Yoga is an Eco-conscious active wear line made from recycled water bottles right here in California. Looking for Hot Yoga pants ? #shopAMLA
Looking for Teeki Yoga Pants? Shop AMLA for our best selling selection of  Teeki Yoga Eco-freindly  designs for fun yoga pants, hot pants and printed leggings for  conscious minded global girls that enjoy feeling good and looking fabulous. Teeki are an excellent choice in comfort as well as stylish appeal. Moisture wicking and a 4 way stretch make these pants breathable enough to handle the most athletic lifestyles. Each design is inspired by the earth and features different words of wisdom, which can be referenced on the tag. Crafted from recycled water bottles, these leggings were made in California and exemplify the concept of being eco-friendly.
TEEKI IS AN ECO CONSCIOUS ACTIVEWEAR LINE
The Teeki Yoga mission statement matches the global friendly idea we support at AMLA.We both dance to a different beat, stretch with yoga then run to the highest peaks and hike in unexplored territories. We like teeki yoga support a sustainable life style, helping our clients make the best fashion choices for our planet. Teeki active wear is made from recycled water bottles that they turn into clothes, giving them purpose again through an eco-friendly process. We at AMLA support your active lifestyle and adventuresome spirt. Teeki Yoga is great for all forms of activity at the gym, surf, sports,dancing,hiking and biking. Amanda Mills Los Angeles encourage our shoppers and readers to constantly move forward with your body, mind, and spirit and we invite you to Shop Teeki Yoga at AMLA.
Shop TEEKI YOGA at AMLA
Features a 4 way stretch with moisture wicking materials for a snug yet breathable fit
Ideal for hot or Bikram yoga as well as the gym and amazing for travel. Machine or hand wash cold and hang dry.
Teeki Yoga hot pants are crafted from recycled water bottles leaving a smallest eco footprint possible. And an added bonus Teeki Yoga pants and are so well made they last for a very long time. No matter what indoor, outdoor sport or fitness activity shop Teeki Yoga at AMLA for the finest women's yoga, exercise and luxury clothing with a global consciousness and a sunny California attitude .